Am CH Reedly Road
Deep Blue
"
Pharuz
"
(CH Farao Anubis Ramses õ CH Farao Anubis Fariba on Reedly Road)
«Pharuz», male, dob.28.03.07 owner D.Anuka (USA)
Little Pharuz is one of our favorite puppies. He's living in suburbs of New York with our friends Dasha and Alec Anubka. Pharuz has no time to bore - his friends The Cat and Ron the Airdale, the backyard, obedience classes and the forest full of deer require his weariless vigil! To say nothing of dog shows of course: Pharuz has already gained a few BW and BOB titles and his first points.

Reedly Road Desperado & Reedly Road Deep Blue, 13 months

In April 2008 Pharuz stayed at our place for two weeks, and we got the opportunity to make certain with our own eyes what a beautiful dog he is. Pharuz is a great mover with perfect body construction. AS for his character he's still a sweet tender puppy :) We are very proud of our boy and miss him dearly!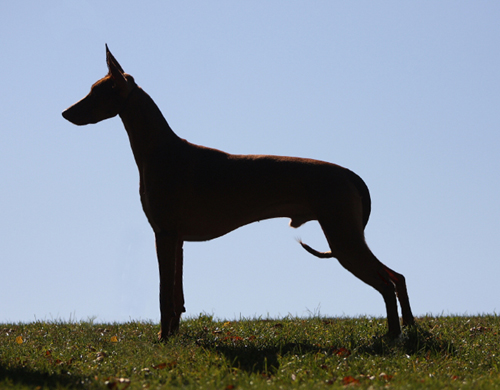 Many pictures of Pharuz at his personal website http://www.moonreigns.com and at the photo site of his owners http://www.ishowdog.com
CH Farao Anubis Ramses
CH Kbir Ramses El Kabul
CH Fallohide King Ramses
CH Shema's Khantessa
CH Enigma Shining Hickory
CH Antefa's Jabbah-Kaa
CH Enigma Sophia
CH Farao Anubis Fariba
on Reedly Road
Lileo's Orpheus of Serafin
CH Beltara's Patooset Oberon
CH Lileo's Put"N on the Ritz
CH Farao Anubis Nemesis Divina
CH, WW Farao Anubis Ramses
CH, WW Antefa's Kahira